Interconnected
Smoke Alarms
From $109
Installed by LICENSED ELECTRICIANS
Capital electricians will attend to your Smoke Alarm
Compliance job. We don't use technicians.
Same Day
Smoke Alarm Certificates
If you've recently sold your property on the Gold Coast
you will need a Smoke Alarm Compliance Certificate
prior to settlement.  Call the electricians who specialise
in smoke alarm complianceon the Gold Coast and Brisbane.
After Hours
Electricians

Our emergency electrical service is available on the Gold Coast
and Brisbane 24 hours 7 days a week.
Does your property need
to be smoke alarm
compliant?

Recent legislation changes in Queensland mean that your home
may not be compliant. Don't leave it until its too late. Only a
qualified electrician can repair or reinstall your hard wired
smoke alarm. Call the company who only use licensed electricians
to attend your smoke alarm compliance job. Capital Electrical.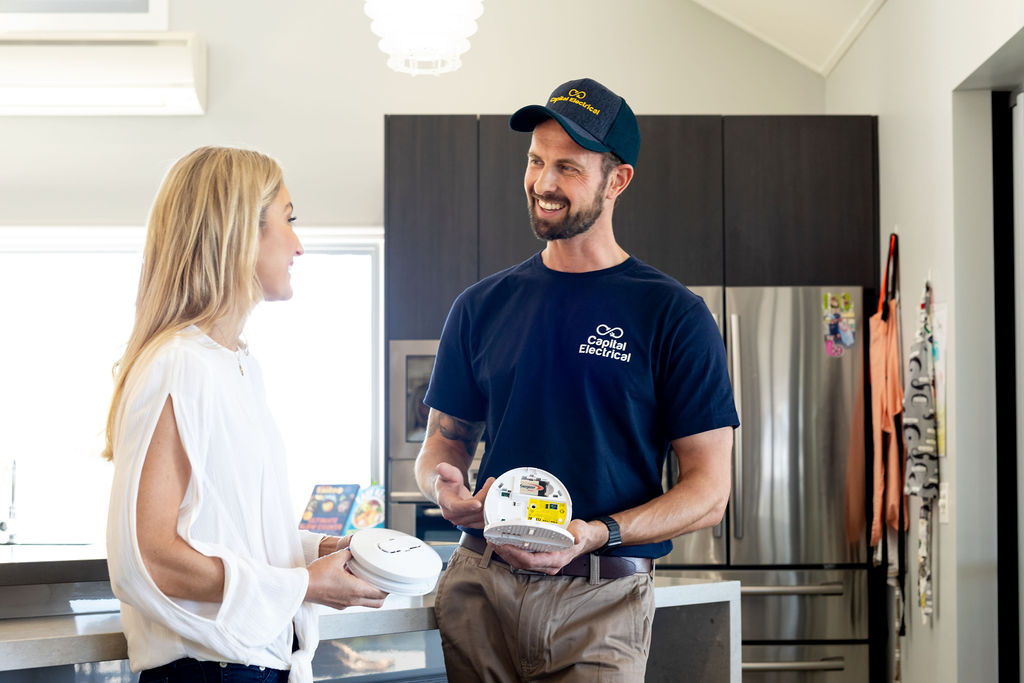 Smoke Alarm Upgrades
Capital Electrical have both Brisbane electricians and Gold Coast electricians available now for your Smoke Alarm Compliance Certificate.  In many cases SAME DAY!  Call the Capital Electrical office electrical office to book your smoke alarm check & upgrade.
Call Capital Electrical 1300 516 021